THE POSTMODERN DIRNDL - It's 2065, and the world is overflowing with cultures, people, and clothes. in this hyper-globalized society, people start looking for a more sustainable and easier way of dressing.

Advertising campaign - 2022

The dirndl is already worn worldwide, from Japan to South-Africa and back to Europe; every culture accepted the traditional dress. Global Wear Group, a company that is founded with the core mission to reduce fashion waste, creates a uniform, based off the characteristics of the dirndl, but with details from cultures all around the world. Their goal is to bring people together against fashion pollution trough clothing. By creating a uniform, they want to reduce the amount of different clothing items people wear, which has become excessive. This is how the history of the dirndl becomes the starting point for a new visual language; a unified way of dressing.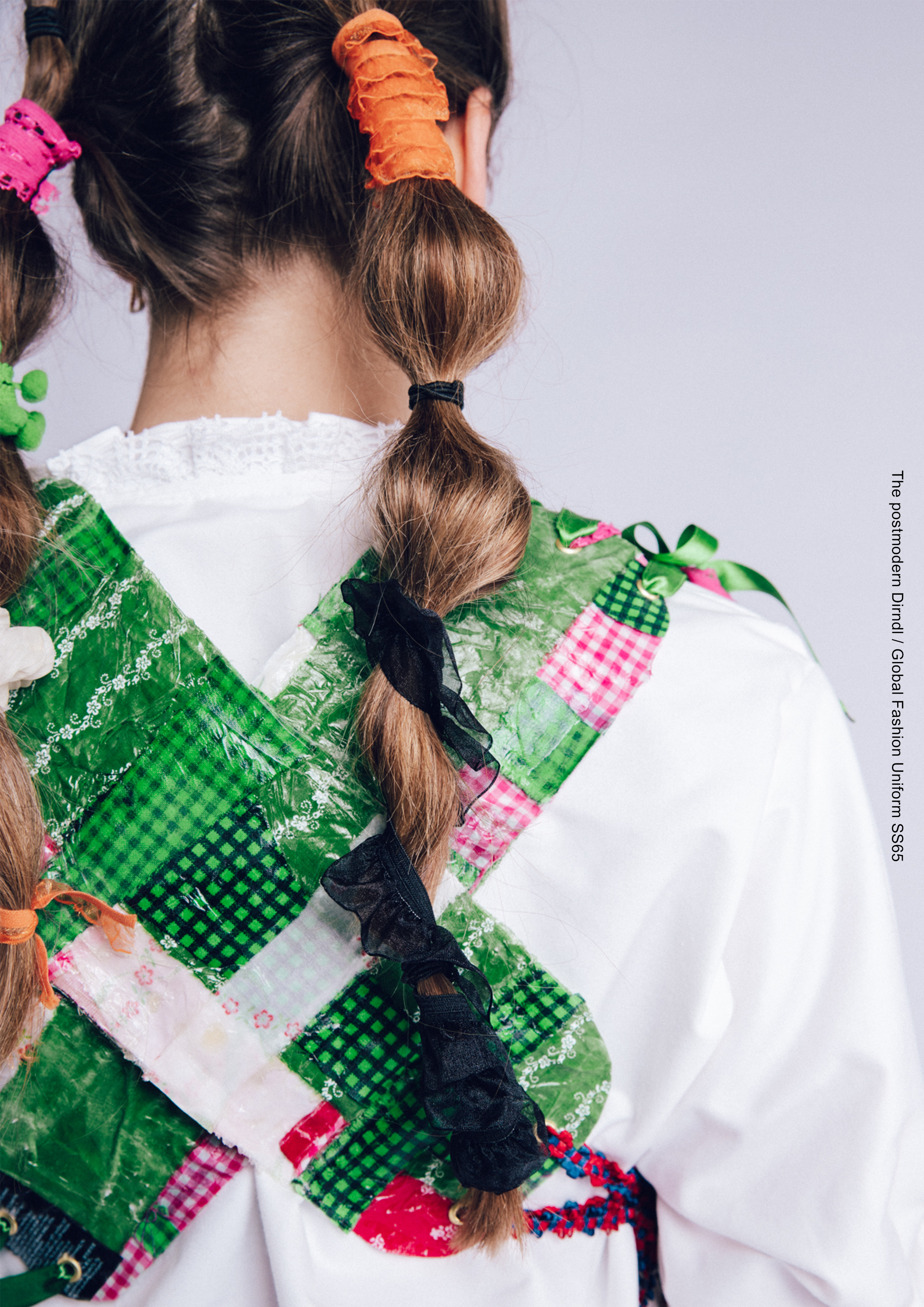 Concept, design, styling & excecution by me
Photography by Isa Zappe
Assistance by Josephine Aymar

Models:
Lillian Gallina & Adrian Frank